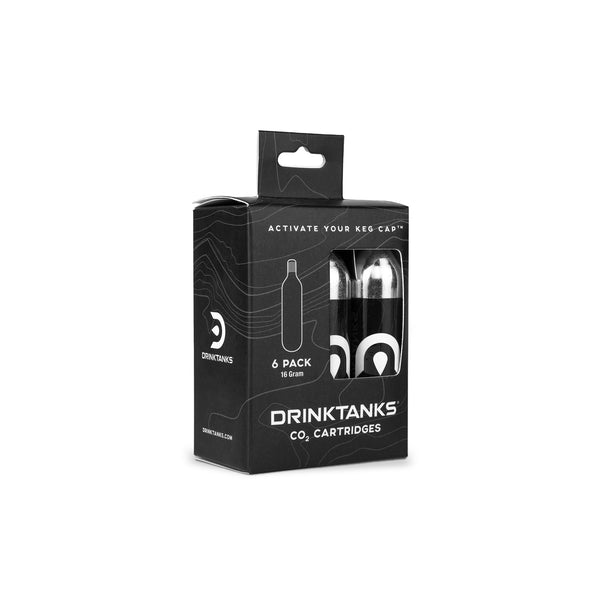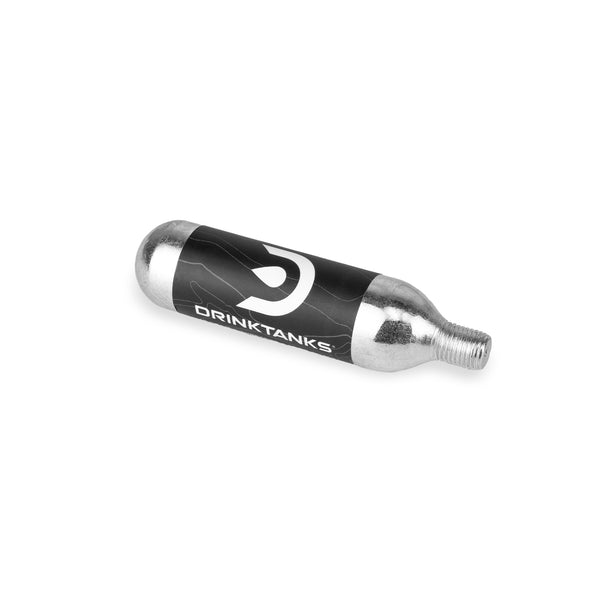 Meet the bubbles that keep your next perfect pour on tap, anytime, anywhere. Our 6-pack of 16-gram food-grade, non-lubricated CO2 cartridges are compatible with both our Keg Cap® and our Travel Keg™. 
One 16-gram CO2 cartridge will dispense 2 - 3 full fills of the 64 oz Craft growler or 1 - 2 full fills of the 128 oz Craft Growler.
Not sure how to use your CO2 cartridges? Check out our Keg Cap® Pro Tips video!
CO2 6-Pack Key Features
Food grade, non-lubricated cartridges are widely compatible with other uses

Threaded for easy installation onto DrinkTanks

®

CO2 Injector

Perfect for professional dispensing of craft beer, cocktails, seltzer, or kombucha

Please note that CO2 cartridges can only be shipped with ground service to the contiguous United States. We are unable to ship our CO2 6-pack to international addresses, Hawaii, or Alaska.