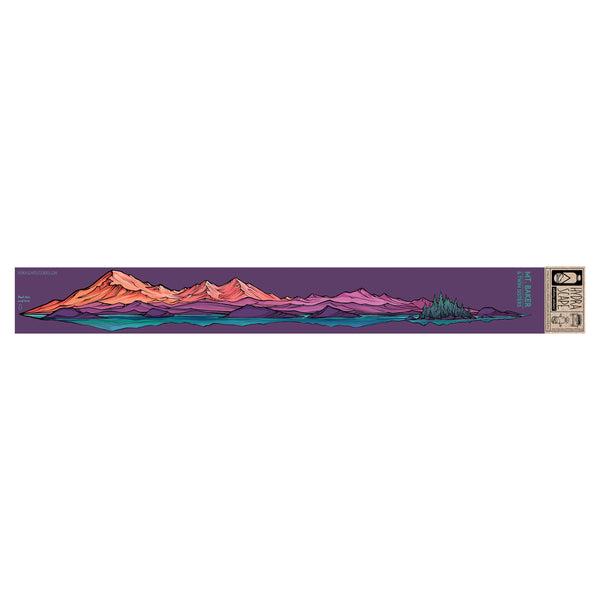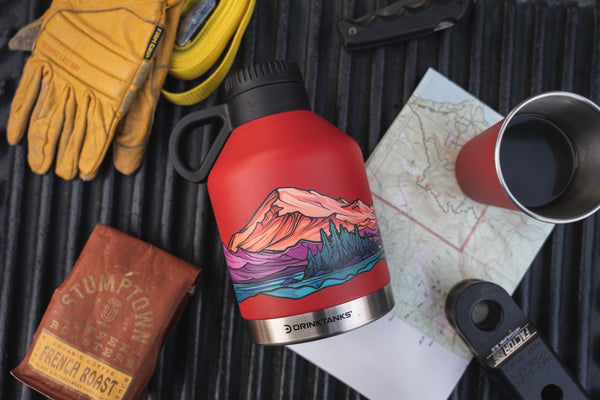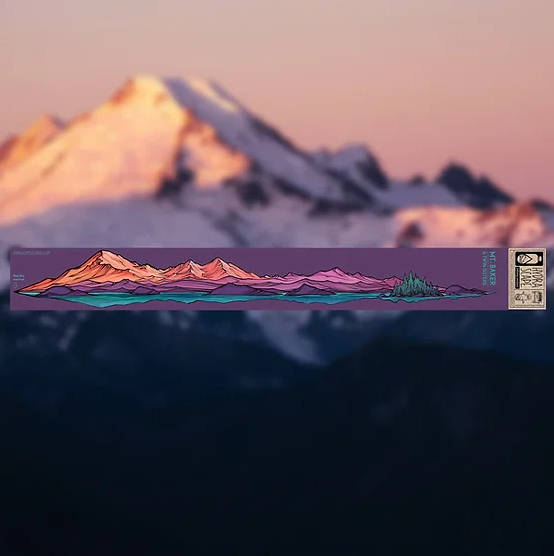 Mt. Baker + Twin Sisters | Hydrascape Sticker
This infinity sticker from Hydrascape is designed to wrap around your DrinkTanks growlers (or any straight-cylinder product)!  Whether your PNW roots run deep or you dream of adventuring there, this Mt. Baker + Twin Sisters infinity sticker is the perfect add on to your DrinkTanks growler.
From Hysdrascape:
This Infinity Sticker® shows Mt. Baker and the Twin Sisters alight with alpenglow. 
Mt. Baker's original name is Koma Kulshan and the Twin Sisters' original name is Kwetl'kwítl' Smánit. 
The Mount Baker & Twin Sisters sticker has unique organic edges, which allows it to look seamless wherever you stick it.
Size: 3.25" x 25"
Material: quality vinyl