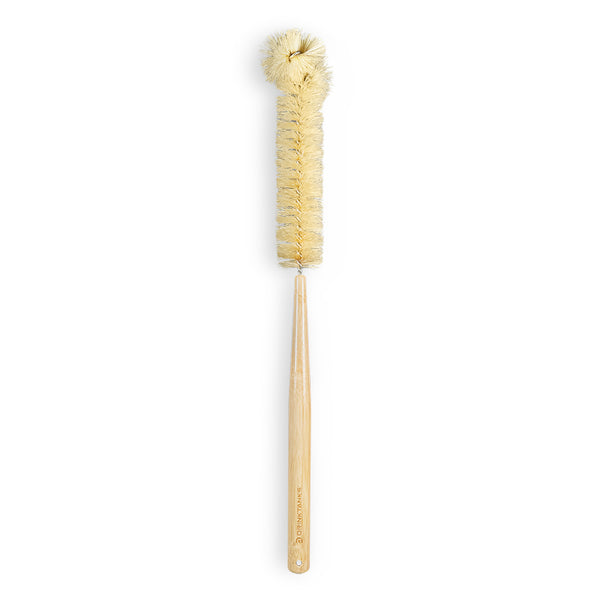 Keep your DrinkTanks® setup ready for your next adventure by using our Tank Brush + Tank Powder to get the deepest clean between uses. The Tank Brush's all-natural sisal bristles will remove any lingering flavors or residues from whatever last filled your cup or growler, and with its sturdy 18-inch bamboo handle, not even the farthest depths of our Craft 128 oz Growler can hide. Squeaky clean never felt so good!
Tank Brush Key Features
Made with eco-friendly bamboo + extra dense, scratch-resistant sisal 
18-inch length reaches every nook + cranny of any DrinkTanks® growler
Ideal for any large, hard to clean kitchen items or camping gear
Built for optimal cleaning when paired with DrinkTanks® Tank Powder
Lifetime Warranty
The DrinkTanks® Tank Brush™ is the perfect addition to any growler enthusiast's beer-drinking arsenal: a tool to keep your growler sparkling clean for the best possible beer drinking experience.