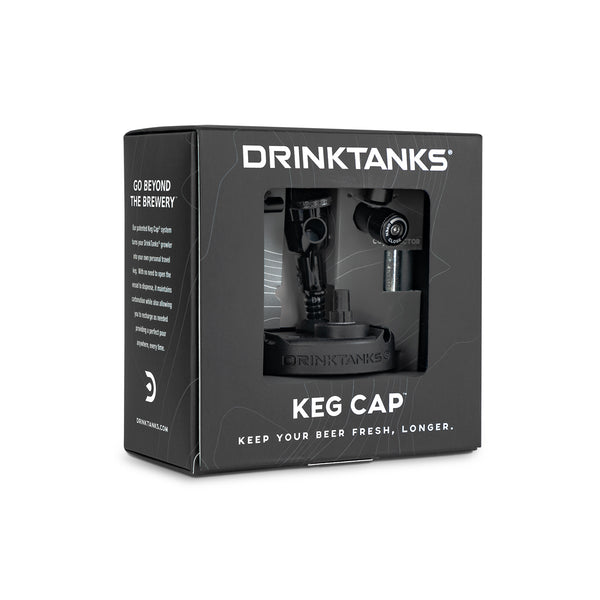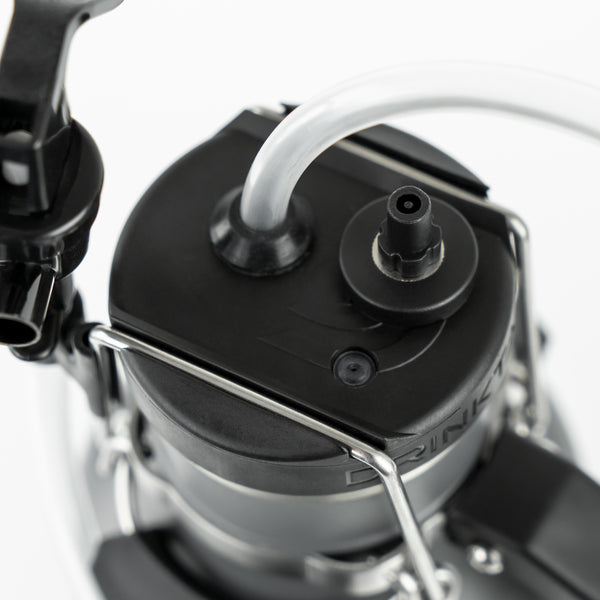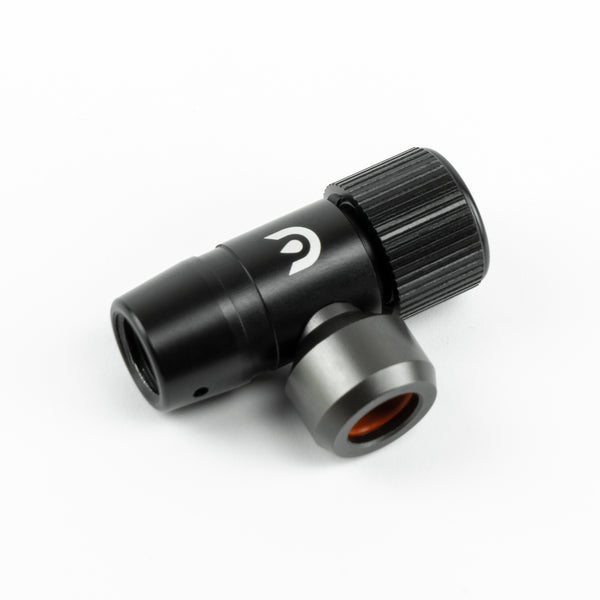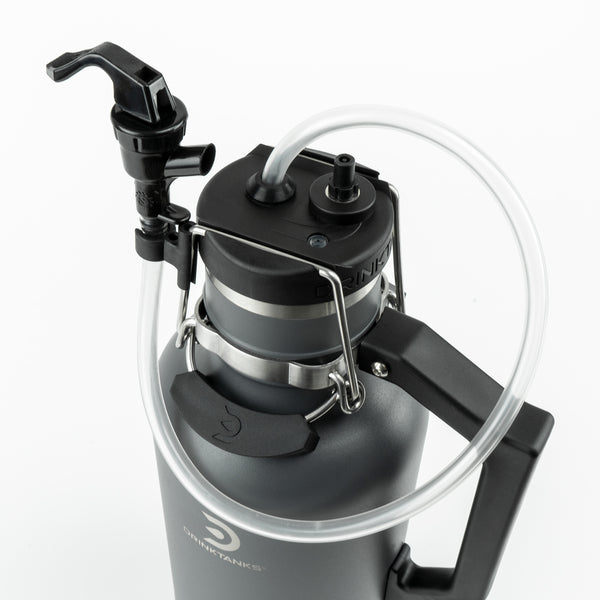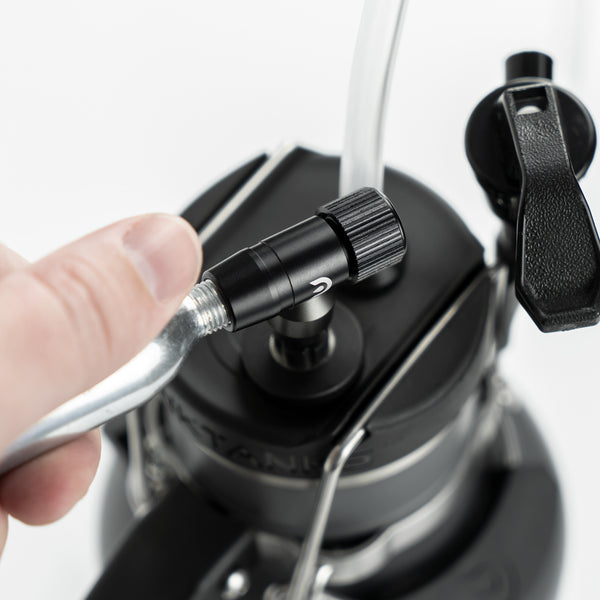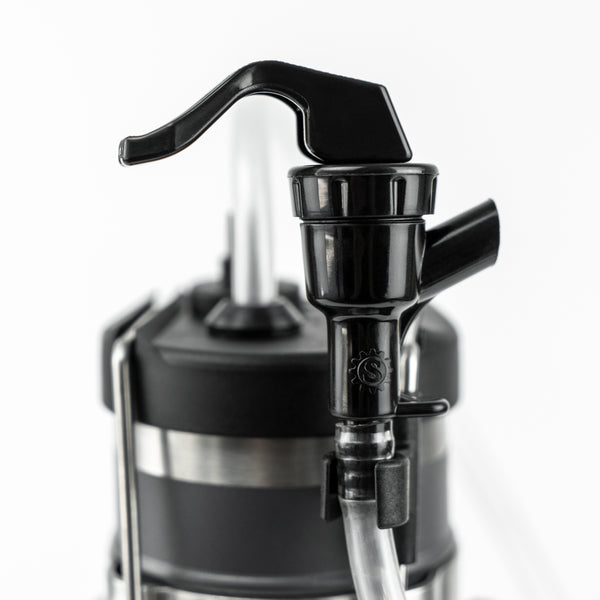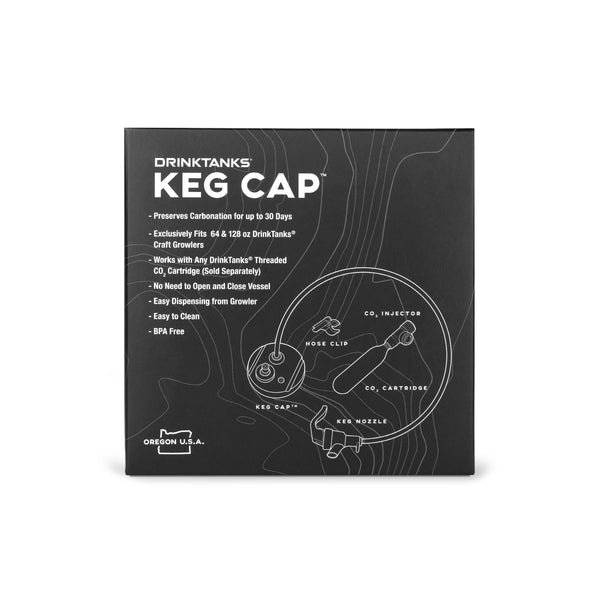 The Keg Cap® is our answer to professional CO2 dispensing on-the-go because when celebrating life's best moments, your favorite beverage deserves more than just a premium growler to keep it icy cold or piping hot. 
Simply replace the cork-insulated cap on one of our Craft Growlers with the Keg Cap® assembly, give it a quick charge of CO2 gas, and open the faucet to effortlessly enjoy the perfect pour of whatever fills your cup. Without having to open your growler to pour, you'll have more of everything you want -- carbonation, the perfect temperature + flavor, and time to sip. And when you're all done, we've kept cleaning as easy as possible without individual hand washing of multiple tiny parts.
If you have an original DrinkTanks 1.0 Growler, please email info [at] drinktanks.com with your order info so that we can be sure to include the proper seal in your order!
To learn more, check out our Keg Cap® Pro Tips video!
The Keg Cap® Includes:
Keg Cap® Key Features
Turns any DrinkTanks

®

Craft Growler into a mini Travel Keg

®

Durable, high tech design with fewer parts, simple use, + easy cleaning

Easy twist CO

2

injector delivers your first charge in .5 seconds

Beer industry-standard faucet delivers the perfect pour every time

Tap Clip keeps faucet clean + secure when not in use

Rated up to 60 PSI

Airtight patented leakproof dual-bail closure system keeps carbonation in + spoilage out

Lightweight mesh storage bag prevents moisture retention between uses

BPA free

Lifetime Warranty
Please note that CO2 cartridges can only be shipped with ground service to the contiguous United States. We are unable to include the two (2) CO2 cartridges in Keg Cap® purchases made from Hawaii, Alaska, or outside the United States of America.