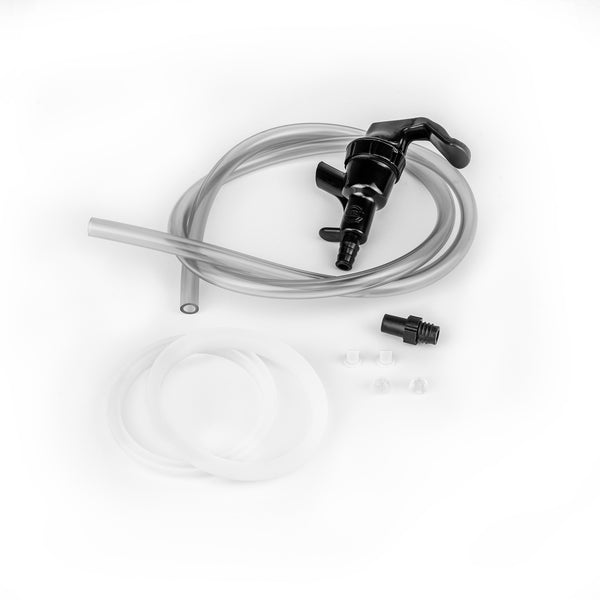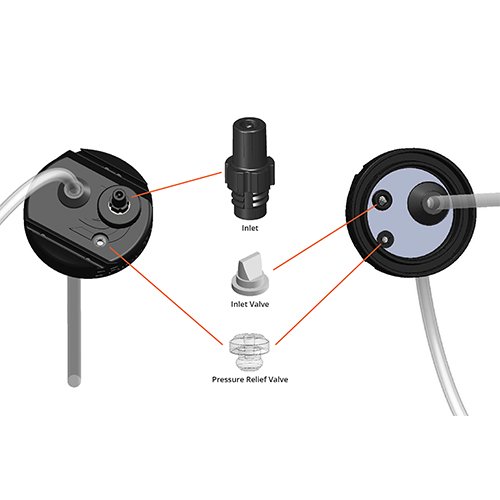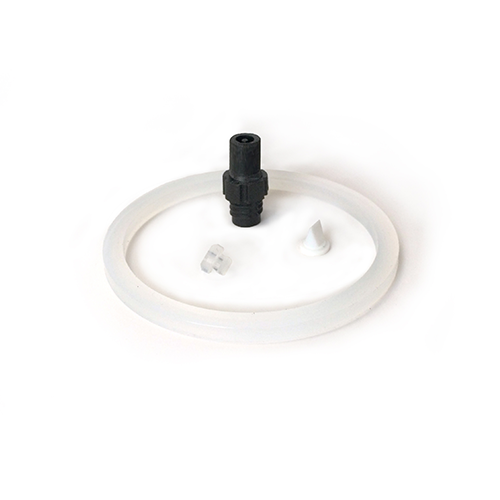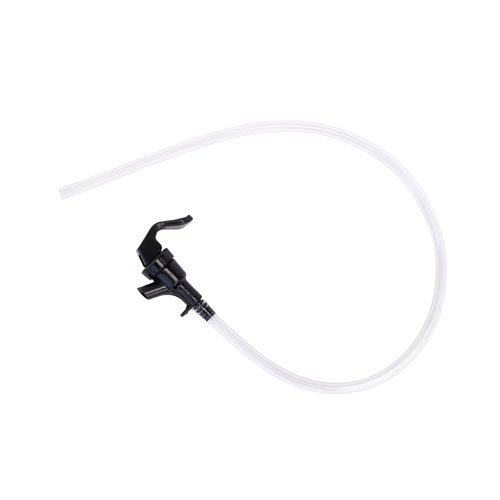 Keg Cap Replacement Part Kit
No matter what you call adventure, figuring out how to replace a missing Keg Cap® part isn't one we want you to have to endure. This kit comes with all the key components of our Keg Cap® should you need to replace any or all of them.
The Keg Cap® Replacement Part Kit Includes:
1 - ¾" Dispensing Line

1 - Faucet

1 - CO

2

Inlet

2 - CO

2

Inlet Valves

2 - Pressure Relief Valves

2 - Cap Seals

Before replacing any part of your Keg Cap®, please consult our Keg Cap® Assembly Instructions, as the pressure relief valve can malfunction if installed incorrectly. If you are unsure of how to replace any individual part, please contact our Customer Care team at info@drinktanks.com.